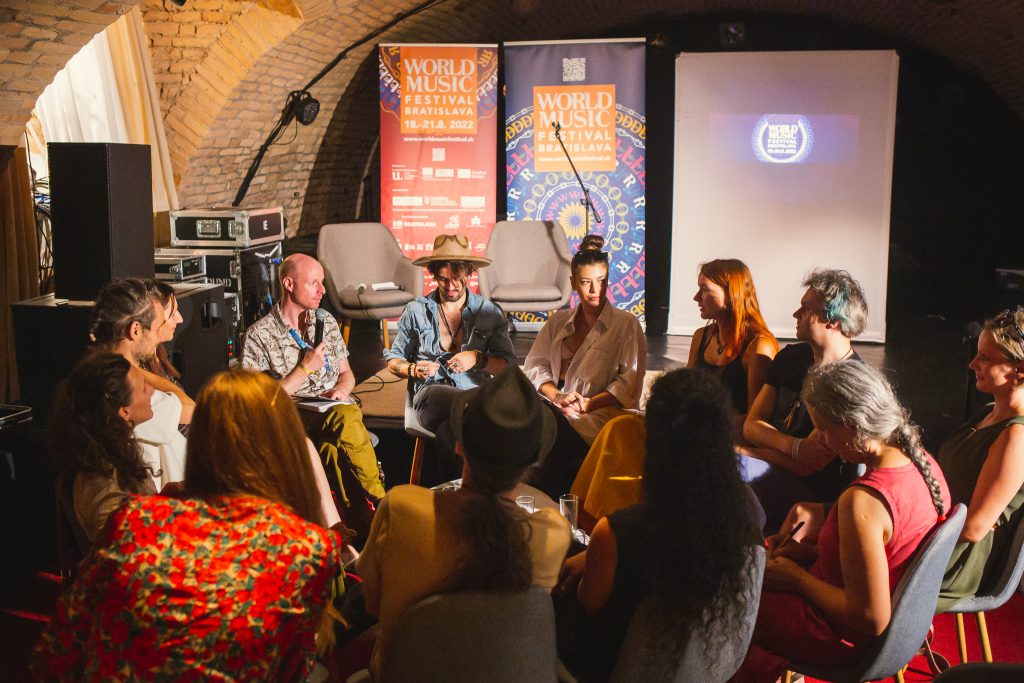 Every year, the World Music Festival Bratislava hosts workshops for the public, musicians and music industry professionals.
Anna Mašátová (CZ) – DIY management & booking
19/8/2023 – 11:40 – Teatro Colorato
Don't you have a whole team around you and still want to effectively manage everything that the role of manager and booking agent involves?
During this workshop, you will learn how the role of a booking agent differs from that of a manager, what you can do yourself and when it is better to involve experts. We will also talk about how to further educate yourself on this topic. We will discuss issues of financing, planning, the ideal idea, as well as practical tips on how to manage everything, whether you want to operate only on the Czech-Slovak scene or you have more international ambitions. We will devote sufficient space to your questions. Also, be prepared for practical exercises.
Anna Mašátová
Music columnist, manager, art historian and founder of AMPromotions. She is the deputy editor-in-chief of the cultural magazine Uni, you can also find her articles in Harmonia, Full Moon Magazine, MF Dnes, Lidových noviny, Spark, Frontman.cz and others.
She worked in the position of Director of Communications of the Rock for People festival, she was the director of the music conference and showcase of the Nouvelle Prague festival. She created the Jazz Guide República Checa and the World Music Guide República Checa. She led workshops, mentoring and sat on panels at WOMEX, Ment Ljubljana, Nouvelle Prague, Czech Music Crossroads, MusicMatch, World Music Festival Bratislava, Meltingpot forum, Hlasohled, Piaristi – Jak na múdenica PR, Frontman.cz, Kytary.cz, Svaz autorů and performers, Symposium of art, music, management of HAMU, etc.
She sat on the Ministry of Culture's grant commission for Alternative Music and on the dramaturgical board of the Czech music export office SoundCzech. She is the founder of the Music Navigator Educational Platform. In 2022, she worked as an assistant professor at the Janáček Academy of Performing Arts in Brno.
ONLINE WORKSHOP – WORLD MUSIC FESTIVAL 2021
The traditional instruments of Indonesia used by The Genggam´Art trio
ONLINE WORKSHOP – WORLD MUSIC FESTIVAL 2021
The Violin Sisters – Lalitha & Nandini Muthuswami
Introduction to Carnatic Music