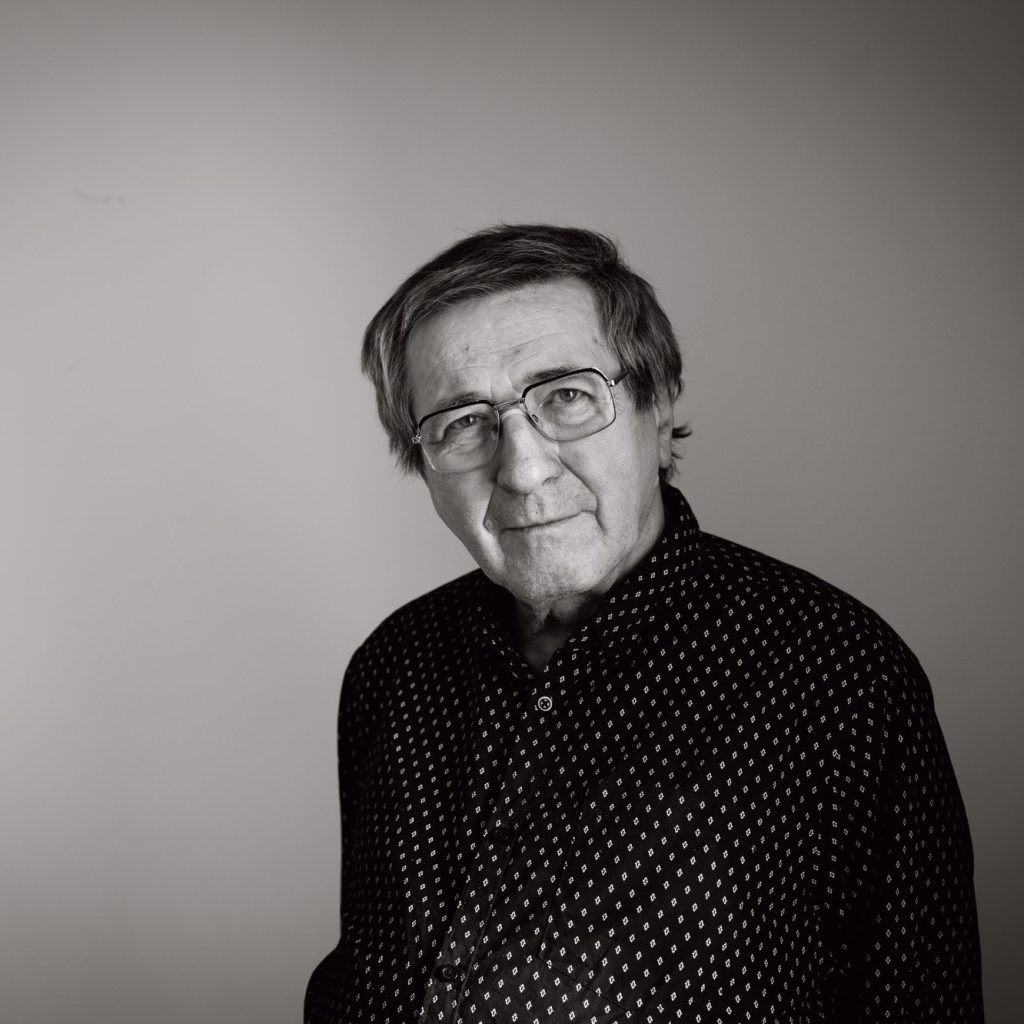 Radio Vltava, World Music Chart Europe
DELEGATE
Czech columnist, journalist and music editor of Radio Vltava in Czech Radio. He writes about world music in Czech and foreign media, taught at the Faculty of Humanities at Charles University. In the years 1992-2020, he was the only Czech member of the jury of the World Music Charts Europe album chart. In 2017, he received the "WOMEX 2017 Award for Professional Excellence" for his lifetime work.
AMP Promotion, SoundCzech

DELEGATE + SPEAKER AT THE CONFERENCE
Czech music journalist, manager and art historian. She is the deputy editor-in-chief of the cultural magazine UNI and founded the agency AMPromotions. She currently leads PR campaigns for festivals such as Věčná naděje, Color Meeting, for the label Minority Records and others. She is a member of the grant committee of the Ministry of Culture for Alternative Music and is part of the dramaturgical board of the Czech music export office SoundCzech. In addition, she is also the founder of the educational platform Music Navigator.
Radio Proglas, World Music Chart Europe
DELEGATE
He is a well-known music journalist and radio presenter at Radio PROGLAS since 1999, where he produces the radio shows "Hear, People!" and "As You Like It". He regularly prepares music reviews and interviews for print and online magazines in the Czech Republic and is a member of music juries in Slovakia as well, in the World Music & Folk category of Radio_Head Awards. Since November 2020, he is the head and secretary of World Music Chart Europe.
Hangvető, UPBEAT platform
DELEGATE
Veronika Vajda finished conservatoire studies as a fiddler playing folk music from Hungary and Romania and graduated as a music culture expert. She is an ethnomusicologist with a special interest in Central Eastern and South Eastern European music cultures. Since joining Hangvető's team, she has been involved as a project manager in large-scale international projects including MOST – The Bridge for Balkan Music and UPBEAT – The European Showcase Platform for World Music, a platform project with the aim to promote emerging artists through supporting European showcase festivals. Vera is also a member of the team behind BALKAN: MOST Festival, a showcase and conference celebrating the Balkan world music scene.
Seoul Music Week
DELEGATE
Executive Director at Seoul Music Week (서울뮤직위크) showcase Festival, Administration Manager in a company Jazz in Seoul, Assistant Director Assistant at Geangju Busking World Cup Festival and Executive Director of Soundpuzzle Record Label. He represents many South Korean music bands, which he successfully presents at the World Music Expo WOMEX and at festivals around the world.
Director of MAMA JAZ Festival, Mauritius
DELEGATE
Music promoter from the island of Mauritius. Gavin is the founder and CEO of MAMA JAZ – a monthly festival based in Port Louis, Mauritius. Since 2016, he has been a consultant at Seoul Music Week – an international music networking platform, conference and showcase festival based in Seoul, South Korea. He is also the head of international partnerships and production at IMMEDIA and since 2017 he has been a consultant at the SANTRAL ART agency. Gavin is also a naturally musically inclined cultural activist who seeks to gather the actors of the music industry in Mauritius into a conscious professional network and direct them to towards global music community.
Ethnoport Festival Poznan
DELEGATE
Coordinator and producer of the Ethno Port Festival program in Poznan, since its first edition in 2008 and now festival director. Specialist in the organization of cultural events, since 2004 she has been involved in the organization and production of festivals, theater performances and concerts of different music genres at ZAMEK Culture Center in Poznan, one of the biggest culture institutions in Poland. Music & Performing Arts Department Manageress in Zamek since 2021. She organized hundreds of events including concerts series like Music and Theater in Castle Courtyards and JazZamek since 2016 and now on.
Waves Vienna
DELEGATE
Producer, festival promoter and consultant. He is the founder and director of Frusion / Fizzion International music booking and management company. Since 2022 he works as the Project Manager leader for Waves Vienna (UpBeat EU project) for emerging artists in "world music".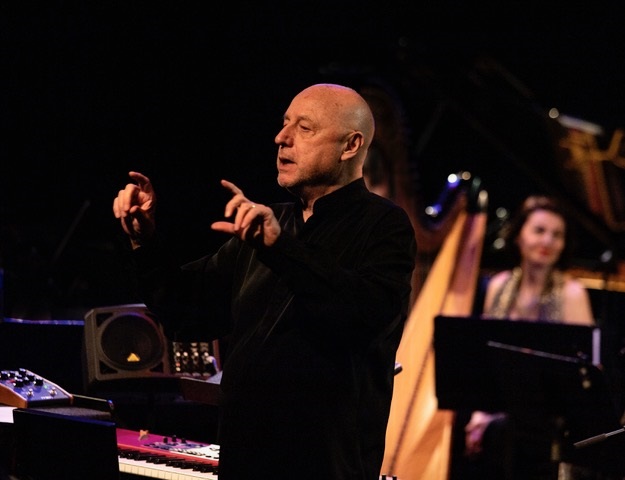 Director of The Third Orchestra, Club Inégales London
DELEGATE
Peter Wiegold is the director of The Third Orchestra, a new orchestra with a 360° approach, with musicians drawn from right around the world, from classical, jazz, popular, folk and experimental traditions. They are based in London and Berlin. The orchestra emerged from his Club Inégales, Euston, London, which in 180 events brought together artists from across a prodigious range of world cultures playing alongside his band, Notes Inégales.
Peter is also a distinguished composer and conductor writing for the BBC Proms, The London Sinfonietta, the Royal Philharmonic Orchestra and many others. He has led several creative ensembles within major orchestras, the last, 'Alchemy', within the Royal Scottish National Orchestra.
Hudobné Centrum
SPEAKER AT THE CONFERENCE
Ivan Koska is a pianist who studied at the Conservatory and in Italy. He is the winner of several piano competitions, such as the Premio Seiler International Piano Competition in Palermo (2001) or the Premio di Roma International Contemporary Music Interpretation Competition in Rome (2006). Since 2009, he has been working in the USA, where in 2015 he received a doctorate in piano performance at Louisiana State University in Baton Rouge. From 2015 to 2018, he taught piano and theory courses at Nicholls State University in Thibodaux, Louisiana. He gave concerts primarily in Italy and the USA, but also in other European countries, Brazil and Panama.
After returning to Slovakia, he mainly devotes himself to chamber music, he is a regular partner of leading Slovak performers such as Eva Šušková, Jozef Lupták, and the Moyzes Quartet. His studies in translation led him to translate primarily musical texts and to publishing. Since 2018, he has been working at the Music Center as an editor.
Hudobné Centrum
Slovak composer, musicologist and university teacher, author of chamber, orchestral and film music (e.g. for Martin Šulík's films). He is currently the head of the Publishing Department of the Music Center. He is the holder of two Czech Awards "Czech Lion" in the Best Music category, for the films "Return of the Idiot" (1999) and "Sunny State or the Heroes of the Working Class" (2005). He is the recipient of many prestigious awards, e.g. Prize of music critics (1988), Prize of the Minister of Culture of the Slovak Republic (2006), SOZA Prize for a significant contribution to the presentation of domestic works abroad (2011). He is an exceptional connoisseur of Slovak musical history and has contributed to the revival of many forgotten compositions and authors and their return to our concert stages. His magnum opus is monograph "Béla Bartók and Slovakia".